manual timing chain tensioner for 998 motors, sidewinder and YXZ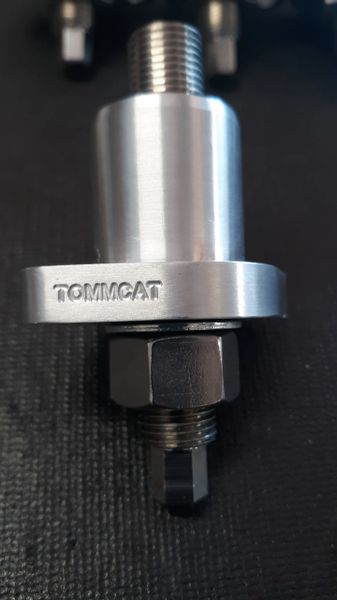 manual timing chain tensioner for 998 motors, sidewinder and YXZ
Manual timing chain tensioner for 998 motors, snowmobile and SxS. 
Body is made from aircraft grade aluminum and is longer than others to fully engage as much of the engine block as possible, which supports as much of the adjustment bolt as possible. An oiling channel has also been added to keep oil flow the same as stock. Others block off the oil port, causing over oiling of the valve train.
The bolt and nut are made from high quality stainless steel and are fine thread, for added strength and more finite adjustments as well as less likelihood of backing out from vibration.
For sealing, we use a metal and Viton bonded washer instead of an o-ring.
Reviews