Lava turbo blanket, arctic cat 1100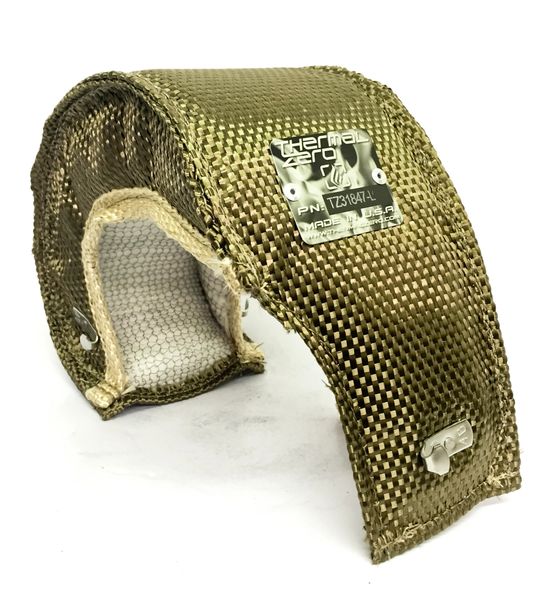 Lava turbo blanket, arctic cat 1100
Turbo blanket for 1100 Arctic cat.
The inner layer of the turbo blanket can handle over 2500 degrees Fahrenheit of direct heat.  The blankets are made with high quality 1 inch thick 6 pound density ceramic insulation material.
Our Lava line of blankets are different from our other turbo blankets in that they feature an outer jacketing that is made from an extremely heavy duty and high quality pulverized lava rock fiber instead of silica impregnated fiber.  This lava material is actually different than what any other turbo blanket manufacturer uses in that it features an aluminum bonded layer on the inside of the blanket to further reflect the small amount of radiant heat which makes it through the ceramic layer.  With this combination of materials we have seen up to 90% efficiency out of a Lava blanket on certain applications.
Due to the durability and extremely high heat rating  (3000°F) of the Lava material; this blanket is ideal for applications where there is top mount turbo manifold or or heat sources which could come in contact with the outside of the blanket.
Since vibration on a turbocharger is inevitable we have created a more durable design.  Our turbo blankets feature a knitted wire mesh inner layer that separates the insulation material from the turbocharger housing, greatly increasing durability and reducing breakdown.
Installing a Lava Turbo blanket will cut down up to 90% of direct heat emitted from your turbocharger.  In turn this will allow the turbo to spool faster and be more efficient.
Reviews