ARP head stud kit for 1100 and 998 turbo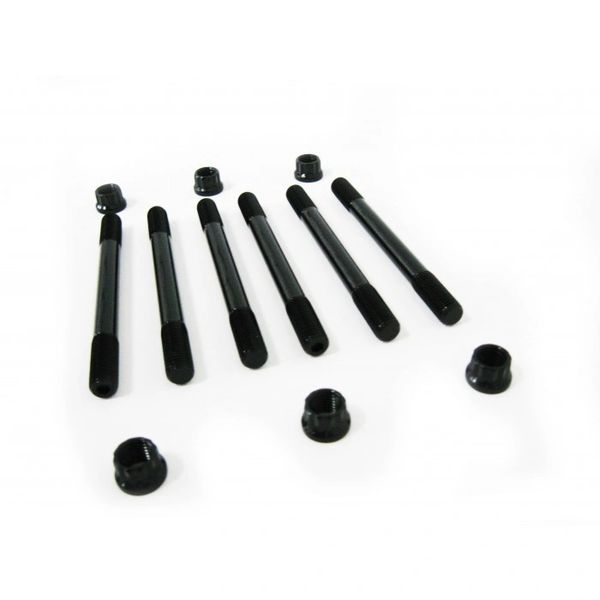 ARP head stud kit for 1100 and 998 turbo
These are our upgraded head studs for the 1100 and 998 motors. These are not the standard 8740 material that most people use/sell. We had ARP do them for us in their upgraded ARP2000 material. The standard 8740 alloy, if you even got genuine ARP studs, have a strength rating of 190k psi while the ARP2000 has clamp load of 220k.
These get torqued in the pattern specified in your manual, to 60 lb ft, in 3 even steps
ARP2000®: ARP2000 is an alloy steel that can be safely heat treated to a higher level, producing a greater strength material than 8740. While 8740 and ARP2000 share similar characteristics – ARP2000 is capable of achieving a clamp load at 220,000 psi. ARP2000 is used widely in short track and drag racing as an up-grade from 8740 chrome moly in both steel and aluminum rods. Stress corrosion and hydrogen embrittlement are typically not a problem, providing care is taken during installation.

Reviews