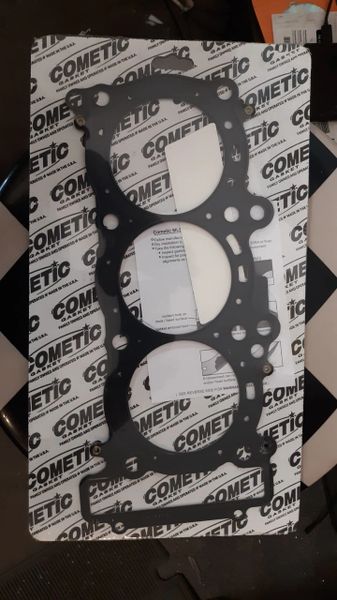 Cometic 998 head gaskets
These are an upgrade to the factory head gasket. They are the MLX series designed for higher boost and are made to our specs for the 998 turbo motor to offer a better seal than stock. We usually keep 2 different thicknesses in stock but can custom order others if needed. If you don't see what you need, please contact us for assistance.
A surface finish of 50 RA (roughness average) or finer, is required for a proper gasket seal. Anything rougher may conflict with the gasket seal.
Reviews