998 Precision EFI trail muffler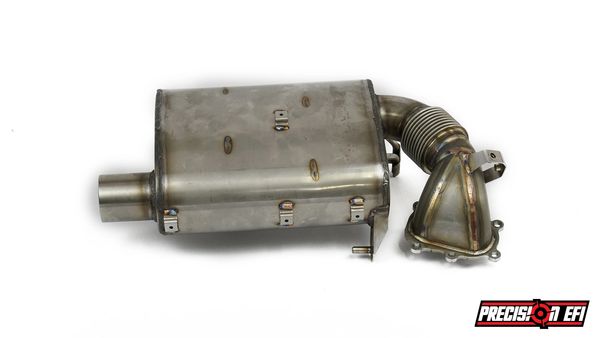 998 Precision EFI trail muffler
This exhaust upgrade was made for running with Stage 2, 3 and 4 without the loud sound of the straight through 2,5'' system. What you will find in this product is a high quality build, it also retains stock location and you will be able to put the stock heatshield back. It also uses a cast inlet for the smoothest flow possible.
​
At a cruising speed of 80km/h ( 50mph) you'll ear only 4 decibel louder than the stock exhaust.
​
This trail exhaust system has been designed to optimize the flow while having the least possible noise.
Reviews