Pro-4 Performance billet secondary clutch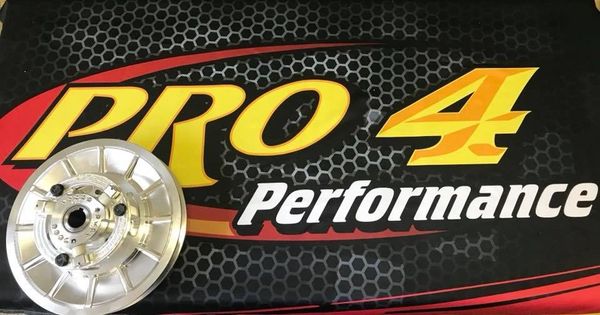 Pro-4 Performance billet secondary clutch
Pro-4 performance secondary clutches are designed and machined in the USA. These are top quality clutches that use 90's style cat reverse cam helixes and springs, something that many people still have boxes of and if not, they cost a lot less than modern pieces.
The ones we are stocking are 10.75 O.D. but there are larger O.D. clutches available on request.
We will have them for Cat 1100, Cat 998 and Yamaha 998. These do not come pre calibrated, you will need to supply your own helix and spring, or we can provide you with Dalton components on request. NOTE:a limited number of helix and springs combos will be kept in stock, if you dont see the combo you need, please call or email and we can get what you need.
Reviews