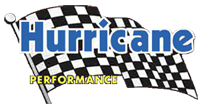 Hurricane flash bundles
The flashes have amazing throttle response and low boost power. Hurricane Communicator or Cluster Flash is needed to change between flashes in all bundles.
Header Bundle includes 240HP(87 Oct), 270HP (91 Oct) and 300HP (94 Oct). All flashes include knock protection and cluster boost display. 
Performance Flash Bundle includes 240 flash with 89 Octane, 270 flash with 91 octane, 290 flash with 93 Octane and stock. Each flash comes with knock protection and detection system, boost display on cluster, and fastest spooling in the industry for instant throttle response. Proven to be powerful and durable.
Stock Exhaust Flash Bundle includes 225HP (87 Oct), 240HP (89 Oct) and 270HP (91 Oct). This bundle runs stock quiet with incredible power increase while providing quick spooling and better then stock fuel mileage. We recommend to remove the foam from under the muffler to ensure safe performance as the muffler will hotter with increased HP. All Flashes include knock protection and cluster boost display. 
Other tunes and packages are available. Please call if you do not see what you want as products are updated frequently.



Reviews