ARP head stud kit for 998 turbo cat/yamaha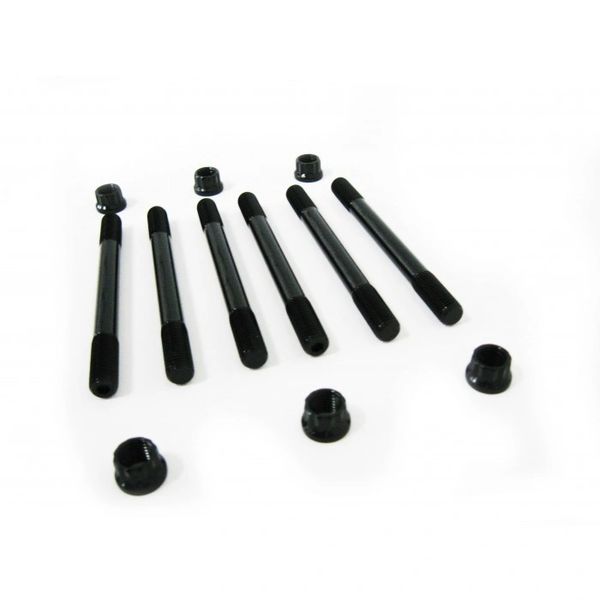 ARP head stud kit for 998 turbo cat/yamaha
ARP head studs for arctic cat and yamaha 998 engines.
Includes 8 studs, nuts and washers.
NOTE: Left front stud cannot be installed all the way into block or it will contact the water pump gear. Turn all studs into block finger tight and then back LEFT FRONT stud out 3 turns.
Tighten studs in factory pattern, torque to 65 lb-ft using ARP Ultra-Torque lube only.
Loctite on block side is optional
Reviews