998 Arctic Cat/Yamaha external intake.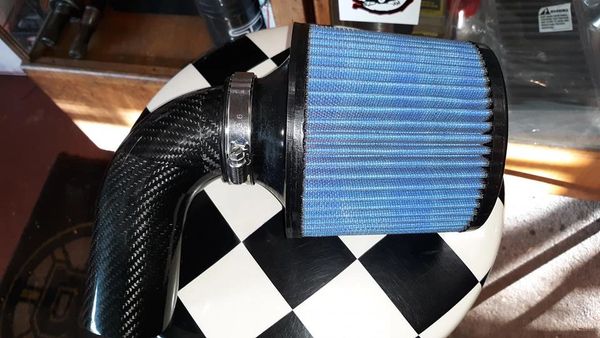 998 Arctic Cat/Yamaha external intake.
External, ram air style, cold air intake for the procross 998 turbos. We are using a carbon fiber tube to cut weight and also for it's good looks. this is real carbon, not a sticker.
The filter is a ram air stle for added power at speed. note, you will need to be sure your air/fuel ratio is safe when using this filter as the added cfm and decreased intake temps will lean it out a bit.
We also include and Outerwears brand pre filter to keep out snow dust.
These have been tested on the dyno as well as in the field and lower IAT with higher horsepower have been proven at all tune levels, even stock.
Reviews